The search for a purposeful career can begin and end at your local electric cooperative because working toward a greater purpose is at the heart of the co-op business model. Electric co-ops are community-focused organizations that deliver safe, reliable and affordable energy to the consumer-members they serve.
Electric co-ops need a variety of skill sets to develop new technologies and infrastructure, keep the electric grid secure and power the lives and economy of our local communities.
Check out the job openings below. You may also post your résumé and search for employment by visiting our online nationwide Career Center.
It is the policy of Rolling Hills Electric Cooperative, Inc. to provide equal employment opportunities to all applicants and employees without regard to any legally protected status such as race, color, national origin, religion, sex, gender identity (including gender expression), sexual orientation, disability, age, marital status, family/parental status, income derived from a public assistance program, political beliefs, or reprisal for retaliation for prior civil rights activity, in any program or activity conducted or funded by USDA (not all bases apply to all programs). Remedies and complaint filing deadlines vary by program or incident.
Open Employment Applications:
Contact our office at 785-534-1601 for an employment application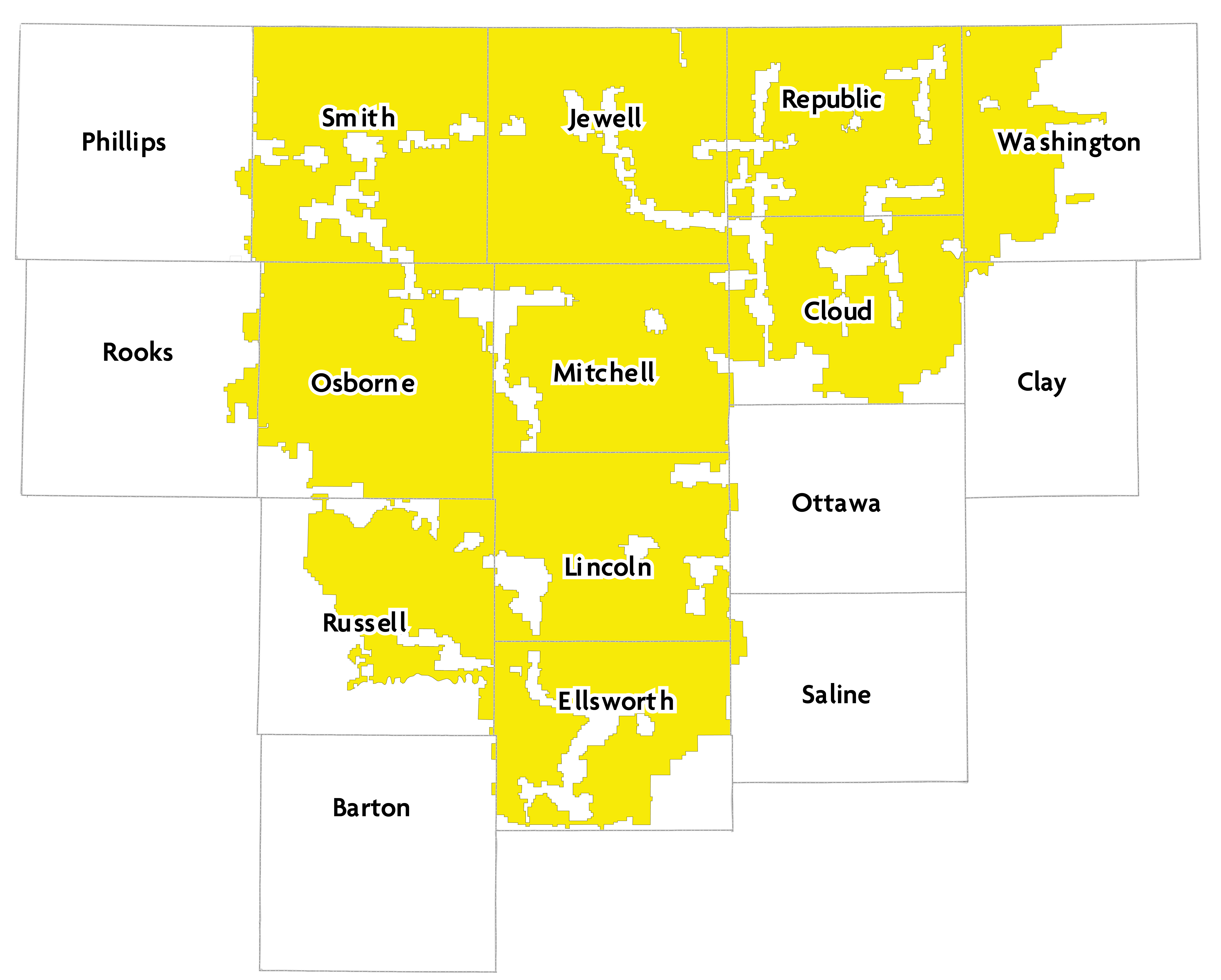 About Our Co-op
Rolling Hills Electric Cooperative, Inc. is a member-owned electric cooperative providing service to 11,200 meters in parts of 16 northern and north central Kansas counties. The corporate office relocated to Beloit, Kansas in June 2016. Rolling Hills Electric's 40 employees maintain and operate approximately 6,400 miles of line.
History
Members of Smoky Hill Electric, NCK Electric and Jewell-Mitchell Electric gave their approval to the consolidation of the three cooperatives. Rolling Hills Electric Cooperative, Inc. was the name chosen to identify the areas in which we serve effective January 1, 2002. At the time of consolidation, Smoky Hill Electric served approximately 2,900 meters over 1,500 miles of line in Ellsworth, Lincoln and portions of Russell counties. Jewell-Mitchell Electric served approximately 4,670 meters over 3,100 miles of line in Jewell, Mitchell, Osborne and Smith counties. NCK Electric served approximately 3,000 meters over 1,800 miles of line in Cloud, Republic and portions of Washington and Clay counties.
With the consolidation, Rolling Hills Electric Cooperative, Inc. became the third largest cooperative in Kansas.